Above All exists to create a positive difference in people's lives.
By valuing our customers through listening to their needs, communicating professionally, and providing expert services.
By being a company where our employees are valued, cared for and empowered to reach their potential.
– Above All Mission Statement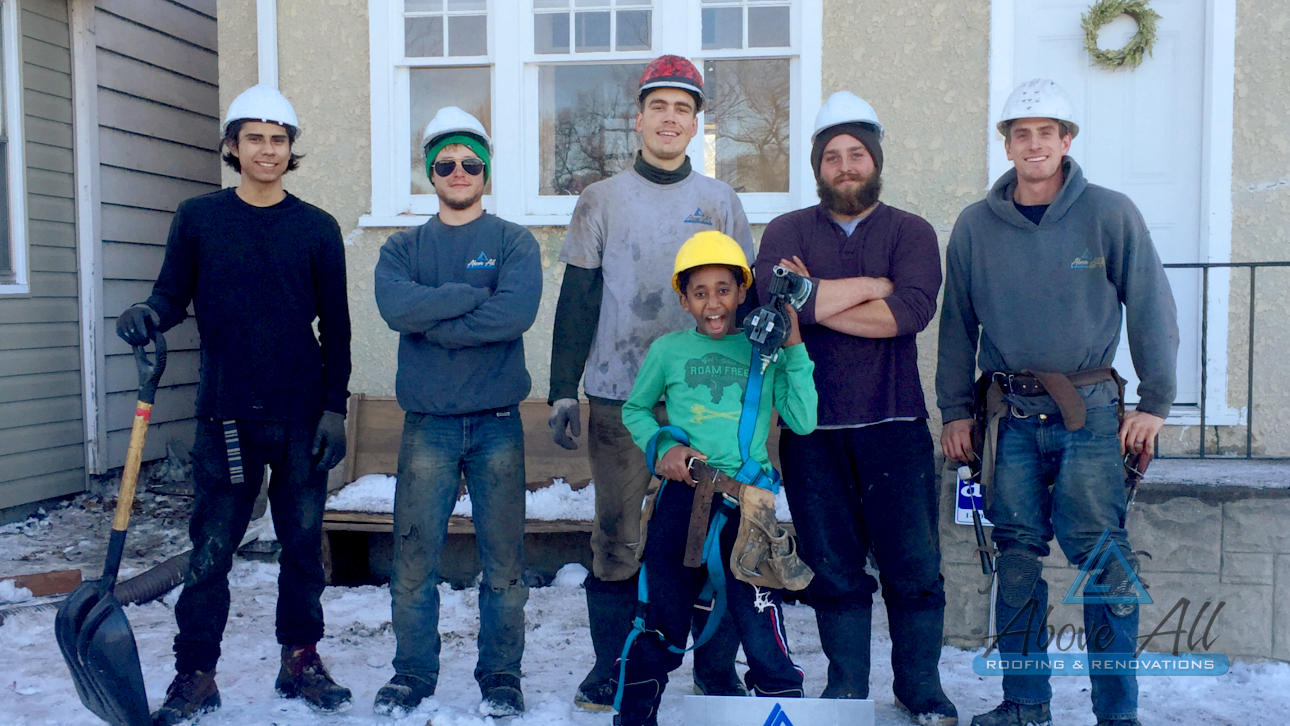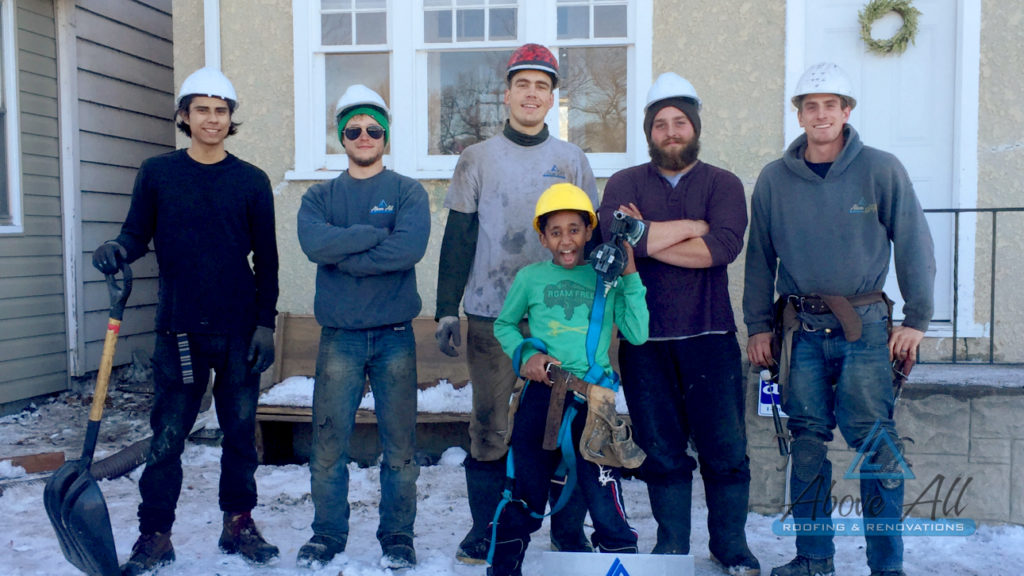 Above All Roofing & Exteriors
1-615 Mission St.,
Winnipeg, Manitoba
R2J 4M1
Phone Number: 204-999-4674
Fax Number: 204-786-4674
Office Hours: Monday – Friday 7:30am – 4:00pm
Have a question about your project?
Note: Photo with homeowner's son used with permission. He loved spending time with the crew. Sorry kids, Above All does not hire children.