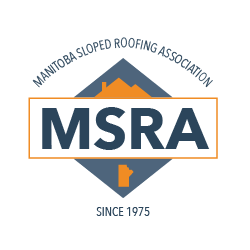 Above All Roofing & Exteriors is also proud to be a member of the Manitoba Shingling Contractors Association (MSCA), Manitoba's largest team of sloped roofing specialists. The MSCA is a network of contractors across Manitoba who are committed to a uniform standard of excellence in service, workmanship and professional business ethics.
Hiring an MSCA member will ensure:
The adoption and application of high professional and business standards.
A COR or SECOR national standard safety program.
Treat all people with fair and equal consideration.
Abide by all laws and regulations governing the industry.
Entry into contracts that are fair, equitable and that clearly designate responsibilities.
Complete liability insurance.
WBC coverage for all workers.
Offer a warranty.
Employment of qualified installers trained by the leaders in the shingling/roofing industry.
(List from the MSCA website)
Our General Manager, Jeff Ehlers, is currently the Vice-President of the MSCA: a position that allows our company to have a greater impact on elevating the standards of the industry.