Architectural Fibreglass Laminate Shingles
At Above All, we can install many different types of fibreglass laminate shingle products. The type of shingle that is best for your house will depend on your specific situation and preference. Most often we recommend CertainTeed, Owens Corning or IKO shingles but install most other manufacturers upon request.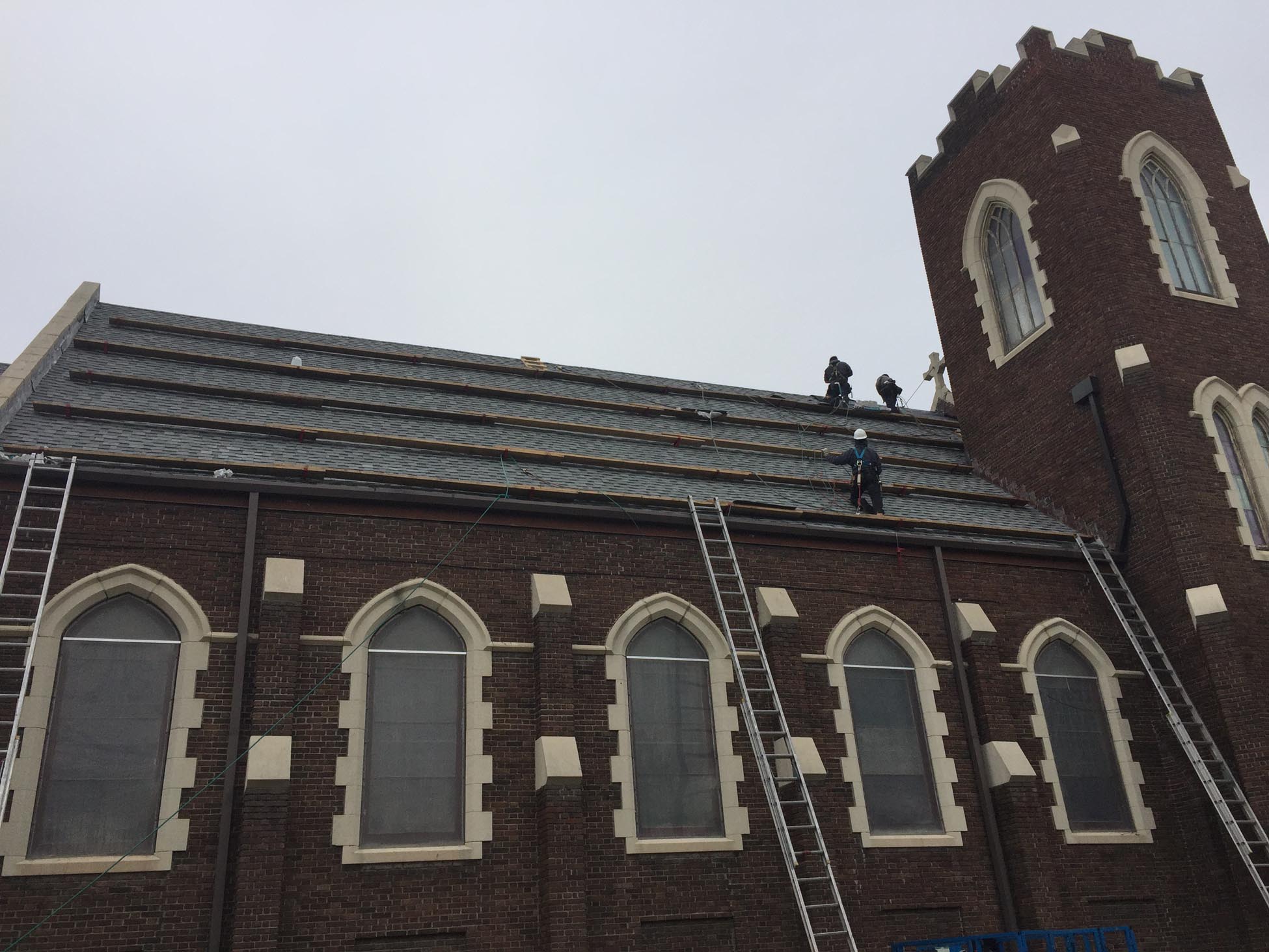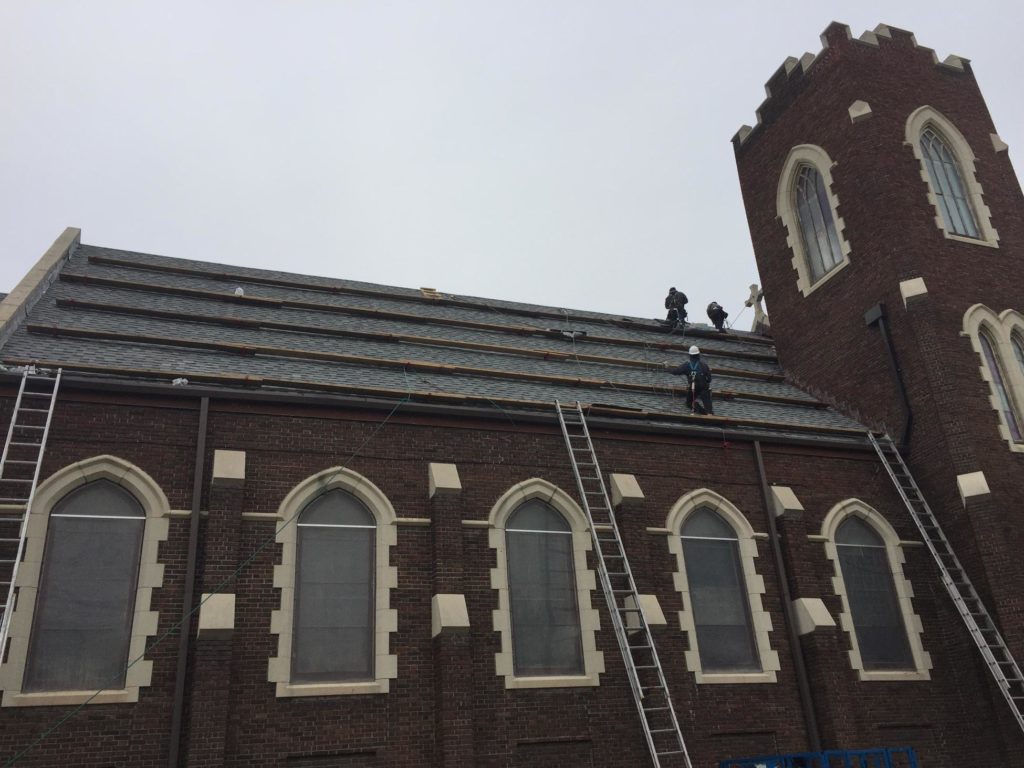 Here are some examples of the most common options:
CertainTeed Landmark
Durable, beautiful color-blended line of shingles. The widest array of colours to suit any trim, stucco or siding colour. It's engineered to outperform ordinary roofing in every category, keeping you comfortable, your home protected, and your peace-of-mind intact for years to come with a transferable warranty that's a leader in the industry.
Click for more information and colour choices
CertainTeed Design Centre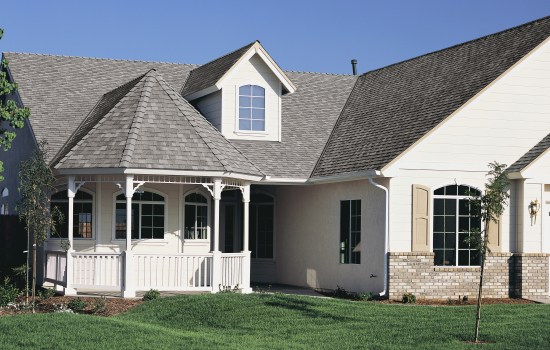 Owens Corning TruDefinition Duration
The Owens Corning TruDefinition Duration family of shingles offers a high-end, premium look which gives homeowners the aesthetics they desire at an attractive price. Featuring SureNail® Technology, an Algae Resistance Limited Warranty, enhanced wind warranty coverage of 130 MPH, and a Lifetime Limited Warranty (for as long as homeowner owns the home). TruDefinition Duration Shingles are available in popular colours with bold, lively contrast and complementary shadow lines for greater dimension.
Click for more information and colour choices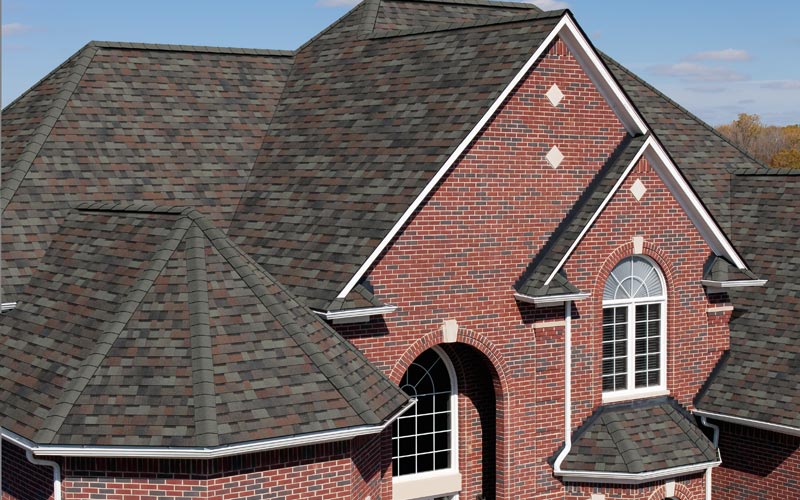 img source
IKO Cambridge
Cambridge combines beauty with contemporary strength. Manufactured in a larger size to offer more exposure and create a high definition "shake" look for your roof, these popular shingles are versatile and easy to maintain and come in a variety of colors to suit any home.
Click for more information and colour choices
IKO Roof Viewer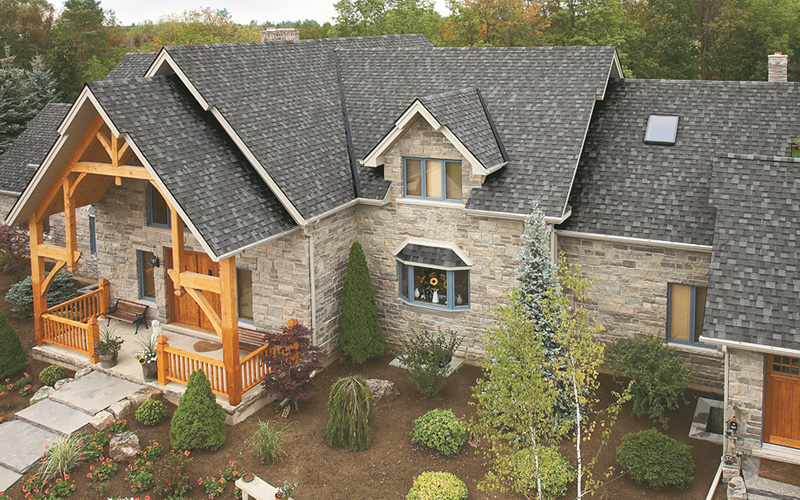 img source
IKO Royal Estate
When your home is a showcase for luxury and comfort, IKO's Royal Estate laminated shingles provide years of distinction and durability – at a value for you. Each shingle boasts a range of subtle color variations that evoke the look of true slate. Contemporary materials and advanced technology make Royal Estate a lasting investment. Featuring algae-resistant granules, these shingles are easy to install and boast a Limited Lifetime warranty.
Click for more information and colour choices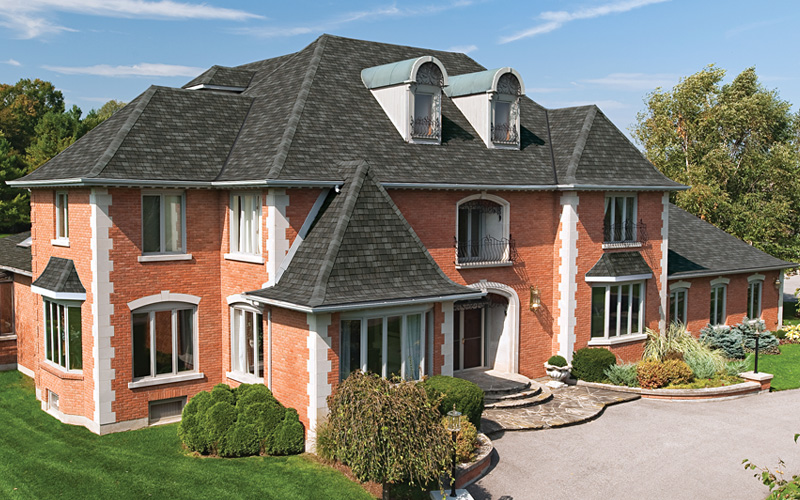 img source
IKO Armourshake
With the natural look of real wood shakes, Armourshake stands out for its ability to defend your roof against the fierce elements of nature. By deflecting harsh sunlight and resisting algae, Armourshake shingles boast a good-as-new appearance years after installation. This premium heavyweight, laminated shingle is set in an intricate shake-look design and detailed with eye-catching color contrasts.
Click for more information and colour choices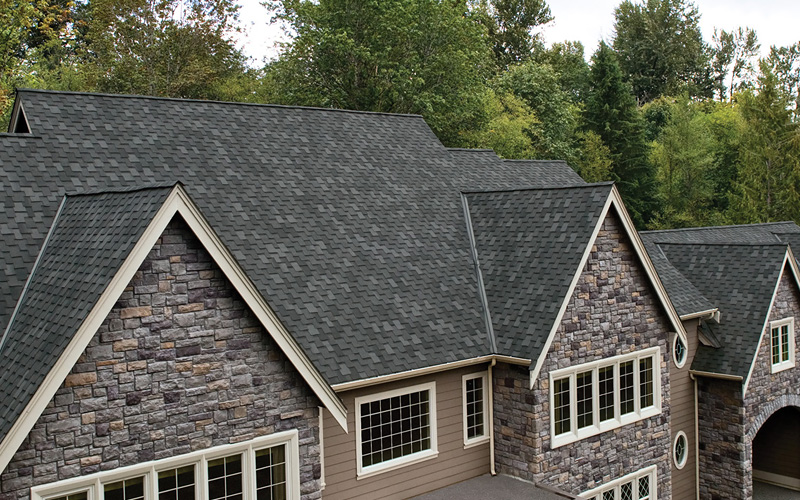 img source
Complete our Request a Quote form for a free consultation and estimate with one of our professional roofing advisors.