Should shingles ever blow off?
Some areas of Winnipeg can experience high winds that cause shingle damage. While driving through developments like Bridgewater Forest and South Pointe, our roofing specialists will commonly see homes with shingle blow-offs (last week, over 2 dozen in one day). Certain areas will have a greater occurrence of shingle blow-offs because the developments may have had "budget-roofing" that was good for time-lines and profit margins, but resulted in a rush job. Often, when this is the case, you will notice that underlay was not used under the shingles.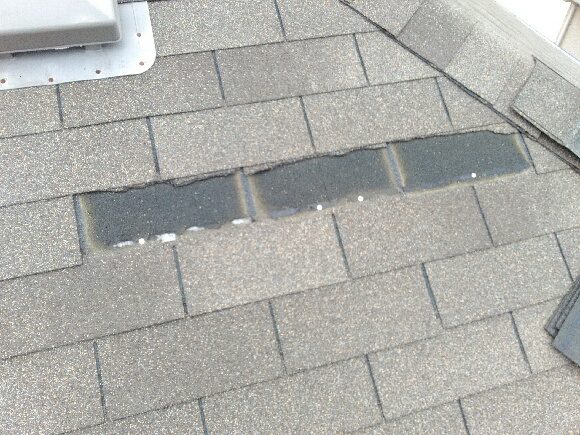 Have you checked your house for wind damage recently?
In the below picture you can see the wood sheeting under this Winnipeg home's blown-off shingles. This shows how underlayment was not used! Any rainfall will easily be absorbed by the wood and cause damage.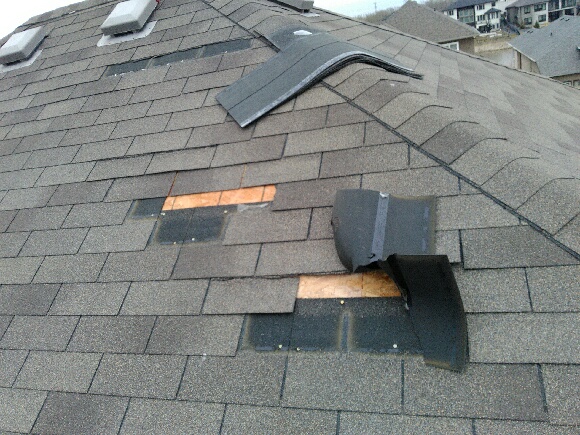 Get your Roof Repaired
In most cases wind damage repairs can be done for less than your insurance deductible. Call us today to inspect your roof to ensure your home is protected.